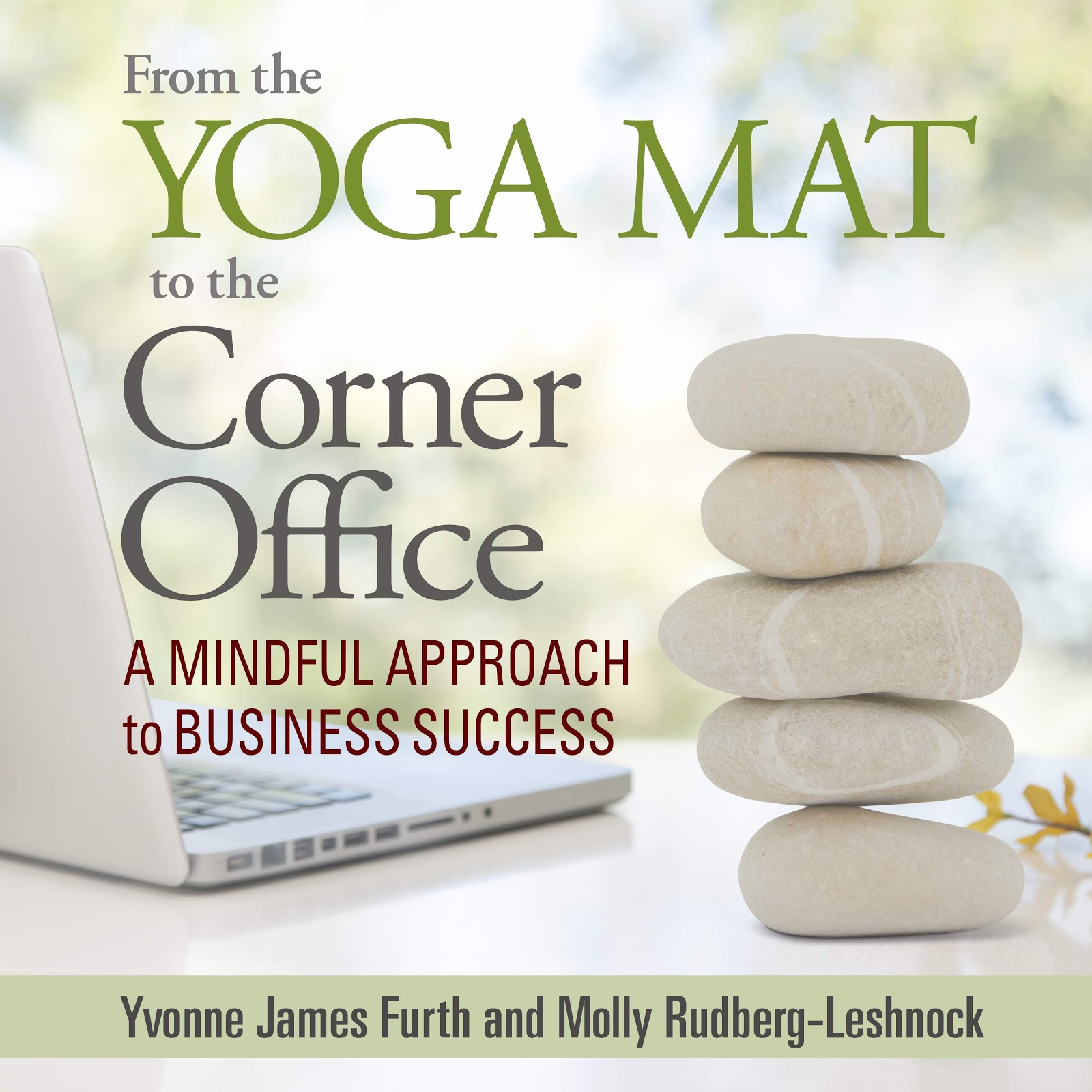 We are very excited to announce the release of our book From the Yoga Mat to the Corner Office: A Mindful Approach to Business Success. It is being released December 8, 2014 by Highpoint Executive Publishing. This book represents years of collaboration and research into how to change the conversation in today's hectic business landscape.
From the Yoga Mat to the Corner Office illuminates an inspiring approach to business success — one of mindfulness, flexibility, grace, focus and a balancing of mind/body/spirit health. We cite an exclusive survey and extensive research. We share quotes and stories from high-level executives in cutting-edge, global organizations including Google, WalMart, Facebook, Kohler and more.
To order your copy, go to www.yogamattocorneroffice.com. (It will also be available via ebook at amazon.com and barnesandnoble.com after December 8). This would be a great holiday gift for yourself, family, friends or colleagues. Be sure to order today!
Please follow us on Facebook and Twitter to help us get the word out. We hope you will join us on a journey to a new level of personal and professional well being.