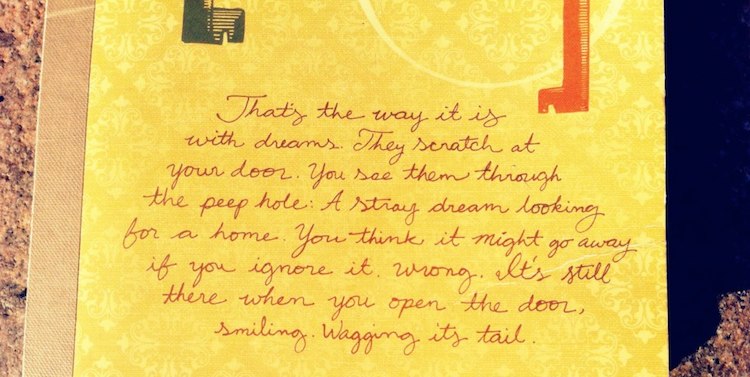 This one goes out to all the people I will work with who think I always have my s*** together. In the messiest moment of working together, I want you to know I've been there – as most of us have or will be.  I'll say, "I get it. I really, really do. It can get messy – but that's why I'm here to support and guide you."
Congrats, you're expecting!
Those of us who have given birth understand the metaphor: it starts out super exciting…the positive test result, the announcement, the congratulations, the names, the dreams, and the fun. Suddenly the tummy begins to bud, the sickness shows up, the cravings—but you understand as one knows it comes with the territory. Typically the excitement outweighs the vomiting and you move in to the moonlight stage.
It's during this stage that all seems perfect—the body is hard at work, you're coasting and dreaming big dreams—the future is bright! Yet, little did you know the final weeks bring swollen ankles, sleepless nights and discomfort both mentally and physically (yes, a few lucky ones get out of this). The body and mind are preparing for something significant: the delivery of your baby.
And whether you realize it or not, this miracle changes the trajectory of our life, forever.
I had no idea it would be a similar experience giving birth to a new brand. It was 9 months ago that I committed to jump full steam ahead with a new brand for my business—which, ends up, has been all about birthing a new me.
It seemed like a good idea…
Of course, I had no idea that was the case when I committed—I was naïve, just as every newly pregnant mother (for the first time) has no idea how much the experience will change her.
The discomfort, the excitement, the sleepless nights, the joys, the dreaming, the challenges, the sick-to-my-stomach moments, the changes, the fear… of it all. The branding process I had in my mind was absolutely not the way it played out.
And now—after all of that—I'm ready to launch my new brand.  And, still, here I am scared to push her out. Why? Because I know it will change the trajectory of my life, forever.
I have spent most of my life focusing on others both personally and professionally: facilitating, supporting and cheerleading individuals and organizations to grow. I played the role perfectly—doing just enough to keep me safe and in hiding most of the time. Turns out, whether you're prepping to have a baby or birthing a new brand…both require an intense and uncomfortable amount of discomfort, nakedness and faith.
At some point, you just gotta push
Now, after hard work these last 9 months, with a brave heart and confident soul, I present my new baby to the world: Molly Rudberg, LLC.
Every first time parent tells you that birth becomes hazy so I wanted to capture the feelings for anyone else in the process or scared to start the process.
Five Things I Learned:
YOU are your lover.
For years I waited for the right opportunity, right idea, right vendor, right timing, money, space—you name it—anxiously waiting as many of us do to take that next big step in our business: re-invent or re-imagine our brand.
And all those rights were excuses to not look within and wake to being my own lover: investing in myself, my ideas, my brand.
No one else was going to show up and magically make ME. I had to be that committed partner.
Trust the birthing process.
Just as a pregnant woman's body knows what to do with a baby, trusting oneself throughout the brand process is key.  When I felt lost, confused, scared or out of my element, my mantra was to Trust.  No easy feat for me.
I had to trust that the years of helping other people, being their brand birth coach, would mean I had every skill I needed, every tool in the arsenal, every ability to take charge and to let things take their course. I had to trust that I knew what the hell I was doing.
Assemble your A-team.
Like every pregnant mother knows, it's essential to pull together a team of doctors, nurses, friends, family and supporters who will be there when the going gets tough: wipe the brow, affirm the decision, hold the hand, push a little harder, a little longer. Challenge you when you're doing too much, not enough, possibly hiding.
I've been hiding from my own success for years—throughout this process, my A-team, official and unofficial members, made sure I showed up, used my voice and stepped fully in to the badass I am meant to become in my career.
Get naked, quick.
When it's time to give birth, clothes quickly become passé. There's only one goal—get the baby OUT.  And trust me…the last thing you care about is your naked body being viewed by strangers in a hospital!  You're dealing with professionals after all—they've been through this time and again.  Same goes for branding – except I held tight.  And it wasn't until exhaustion set in that I woke up to the value of nakedness – the gifts that come with being vulnerable, open and ready.  This awakening allowed for my brand to flow and be delivered to the professionals that would help it become what you see today in my overall brand.
There are no epidurals. Work through the pain.
In the end, only I can birth my "baby." Building my brand has been no small feat—it has required of me all the things I didn't think I had:  extended confidence, extreme patience, belief in myself and fierce determination.
There were times I thought about throwing in the towel—and created Hollywood-level, blockbuster storylines to support my fears: I don't deserve the re-brand, timing is bad, messaging is 'off.' colors too crisp, no one will care—on and on. I had many moments when an epidural would have done me well and a stiff cocktail or three had to do.
Unfortunately branding done well requires us to move through the challenge, the pain, and come out on the other side stronger, smarter and with a new respect for au natural!
You did it! Now what?
Amazingly, here I am. Launch day. My brand's birthday. And only I can do it. Only I can give that final push. Only I can birth my dreams, my brand and my future. With all the pain comes possibility, opportunity and belief: not just in those who helped me along the way…but me.
And like every exhausted, sweaty, tired mama all I can do is stare down in wonder. I made this!?
But, like every new parent, this is when the real work starts. I need to keep it alive, nurture it, give it a long leash and my focused attention. To let it grow and evolve and shape my work just as I work to shape it.
I'm excited to share that process because the people, organizations, and businesses I work with deserve to know that they're partnering with someone who's been in the trenches, who's almost quit, who's needed a kick in the pants. Some one who's done it.
Now, let's do it.