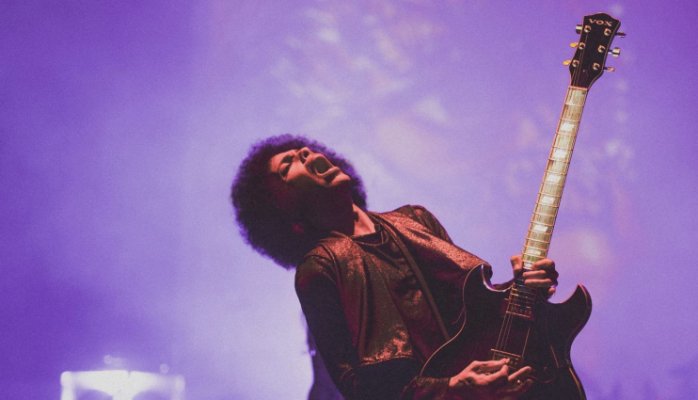 I only wanted to see you
Laughing in the purple rain
On April 21st, we lost another icon — a transcendent being made up of stardust and porcelain and purple — who had so much to show us about ourselves. We lost Prince.
As the media begins to piece apart his death with rumors and speculation, it helps to remember the enigmatic vitality in which Prince lived. As a superstar who defied fame and expectation. As a man with a one-of-a-kind voice that effortlessly jumped from baritone to falsetto, who could arguably play any instrument he chose. And as a force that scared us and challenged us and entertained us — mercilessly. 
An artist who truly embodied the word, Prince was ageless and timeless in a way that is rarely seen. Which made his death — at age 57 — all the more shocking.
No matter his personal beliefs or his more confusing moments as an "artist formerly known as…", Prince was a cultural touchstone for self-acceptance, love, peace. He was a living testament to the fluidity of gender expression and taught us — from the 80s on — that being a "man" doesn't hinge on one point. In the silk and leather and lace that he donned and in the space that he crafted for his music and his artistic spirit,  Prince gave us freedom of expression. He challenged us in the idea that "there is no one way, and no correct way for a man to dress, to move, to decide what he values, to choose who he loves or where he stands in relation to that person."
Whether you like his music or not — whether you like Prince or not — his talent cannot be denied. As leaders, we hunger to leave this kind of legacy. We aim to touch people in this way — that outlasts our mortal selves and reaches unfathomable places. The aura that Prince embodied remains long after his song has ended.
One of the greatest legacies the purple one leaves us with is the knowledge that those who challenge, who defy, who disrupt the normal, the everyday, the status quo are the ones who mean the most to us.
Whether you aim to influence one person or one million, authenticity is what remains in the end. As we think back on Prince, we remember him as an artist who was never afraid to be purely himself.