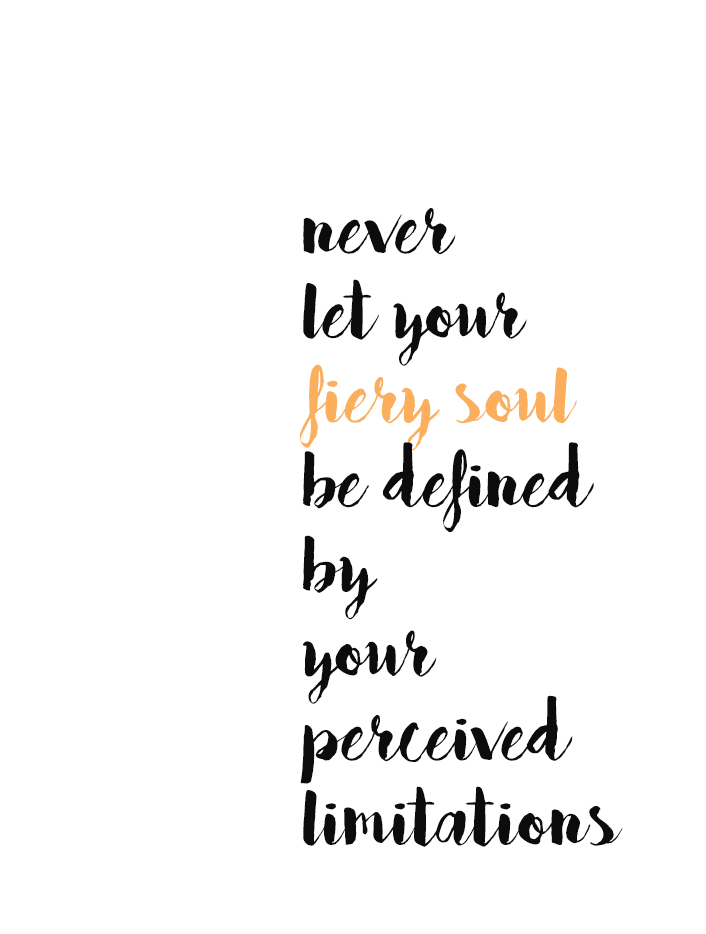 You are a fiery heart. A wicked brain. A gorgeous soul.
You are more than what you see in the mirror. You are more than a label. More than a limitation. More than you ever imagined.
Your soul in on fire. With love, with kindness, with integrity. Bare that fire. Show the world your soul — because your soul is where you'll find who you really are.
Take a risk this Monday, friends.